Professional Tree Services Boca Raton
Finding the right tree care service to handle your tree trimming needs can be difficult. If you are not particularly knowledgeable in the tree care industry you might be fooled by some companies who do not have the experience to do the job for which you intend to hire them.
There are many tree services in Boca Raton to choose from, and some coming from other counties, making your decision even more difficult.
Our family is from south Florida and began working in the tree service right here in Boca Raton more than 10 years ago. We have built our business on building lasting  relationships with our customers and other businesses in the community.
When you need a dependable, professional tree service in Boca Raton, we are here to serve you.
Things To consider when hiring a tree service
Tree trimming from a mechanical standpoint, may be accomplished with very little effort, at times.
Also, because some individuals are not afraid of heights, it seems almost anyone who can operate a chainsaw or climb a tree can start a tree service company.
Consider the growth potential and overall health of your tree before permitting inexperienced people to damage it.
At Boca Raton Tree, we have acquired many pieces of arboriculture equipment over the years to enhance our ability to serve you and your family better.
Whether the job is tree removal, tree pruning, or hauling debris away, we've got you covered.
Our personnel are 100% trained in use and safety of all our equipment.
When removing trees, whether large or small, you will want an arborist who can safely remove the tree in question without presenting danger to you, bystanders, your personal property, or property the of others.
Make sure the tree service has enough equipment or support to handle the job. Otherwise, you may end up with an incomplete job.
Also, Make sure they are sufficiently trained, especially if it is a large project.
We adhere to ANSI safety standards for your protection and ours.
Our personnel are trained in arboriculture safety procedures and wear personal protective equipment.
We use modern equipment and gear to ensure your tree service job is completed in the safest manner possible.
No Refusal Guarantee
As a Boca Raton tree service company, we and our employees thrive upon the tree work provided by you. For this reason, no job will be turned away based on size or difficulty. And all tree trimming and tree removal work will be quoted in line with our equal tree service pricing guarantee.(below)
Conflict Free Guarantee
As a tree service business and citizens of Boca Raton, we are dedicated to continuing peaceful and straight forward working relationships with you and all of our neighbors and clients. We will make every possible effort to keep that commitment at all times, in order to create and maintain your hassle free tree trimming or tree removal experience.
Equal Pricing Guarantee
Our Boca Raton tree service will only base your quote or estimate on the time, effort and resources (based on our experience) it will take to bring your tree trimming or tree removal work to completion. What you drive, where you live, or what you wear does not factor in to the process.
Quick Quote Guarantee
When you contact us, for a tree trimming or tree removal services estimate in Boca Raton, we will respond within one business day. When possible, we will quickly provide you with a free, no obligation, guaranteed price on your tree services.
Quick Scheduling Guarantee
After being approved to do the tree trimming or tree removal work that you require, your job will be on the schedule with two business days. It takes at least two business days to organize our pending jobs into an efficient schedule. All scheduling is based on geographical coordination along with first come first served.
Total Cleanup Guarantee
When you hire this Boca Raton tree service to trim or remove your trees, we will clean up all of the debris we create in the performance of our work on your property. We also invite you to point out anything we may miss.
Quick Communication Guarantee
If we are unable to make our appointed time to meet with you, or perform the job for which you hired us, we will notify you, when humanly possible, to let you know about the delay.
Licensed & Insured Professional Tree Services
Boca Raton Tree Services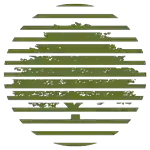 Serving Boca Raton with high quality tree services for more than 10 years. Our services include tree trimming, tree removal, tree installation, hedge trimming, stump grinding and debris hauling.

Call or Click To Get Your Quote